Vacation Rental
Five-Star Rental Vacation Cleaning
Looking for ways to increase your rental bookings? Our detailed cleaning service will impress your guests and help you get that 5-star rating!
Routine cleaning to keep your property spotless
As a rental vacation homeowner, you know that the first thing potential Airbnb and Vrbo clients do is check reviews. What is a guest's number one priority? A routinely cleaned space. A dirty toilet seat or stray hairs on the bed could get you knocked down to a 1-star review! Our routine cleaning service will keep your property spotless and your guests satisfied.
Stay Safe & Sanitized
During COVID-19 cleanliness is more important than ever. Health and safety will be the top concerns for travelers, so put their minds at ease. Hire Capella Cleaning to provide outstanding routine cleaning service that will keep your house disinfected and spotless, always ready for the next guest.
Capella Cleaning follows Airbnb's 5-step cleaning process: prepare, clean, sanitize, check, and reset.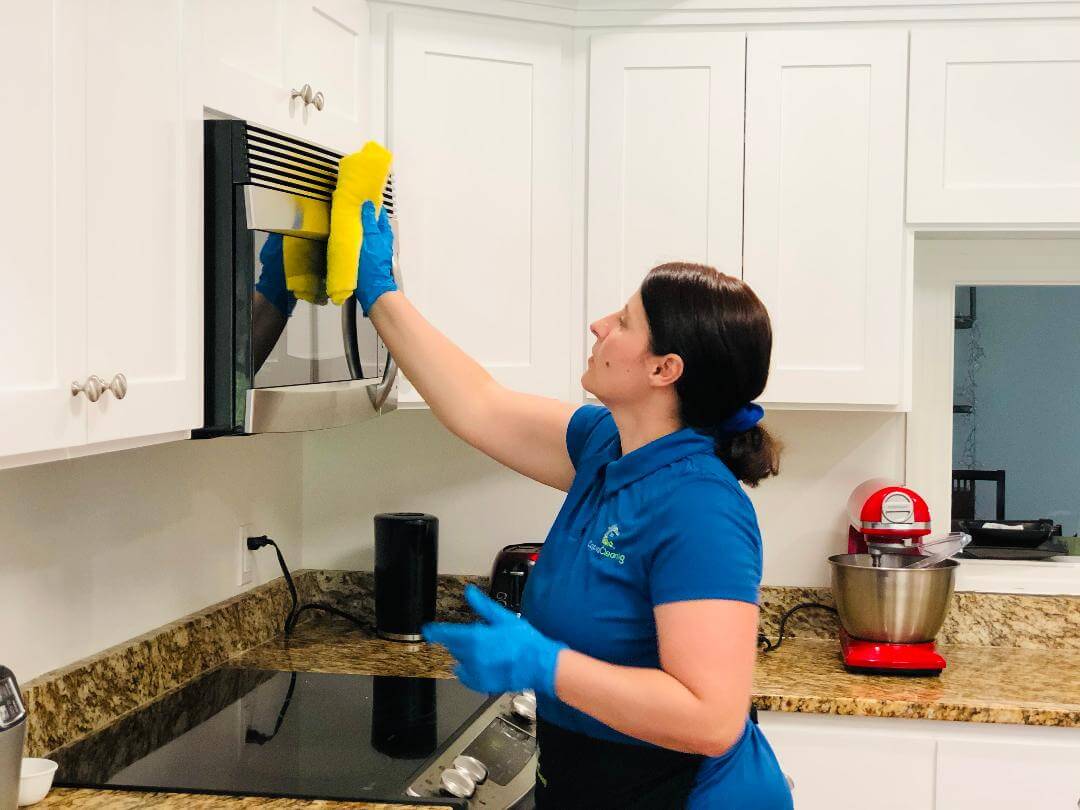 Step 1:
Prepare for safer cleaning: we wear disposable gloves, shoe covers, face masks, and use EPA registered disinfectants and sanitizers only. We ventilate rooms before we clean. Our vacuum cleaner and attachments are clean between houses.
Step 2:
Clean dust and debris: we remove germs and dirt from surfaces. It's important to complete this step before sanitizing.
Step 3:
Sanitize with disinfectant. Once a hard surface is clean, we spray it with disinfectant which stays there for 10 minutes according to manufactures directions.
Step 4:
we check our room-by-room checklists and double-check that all high-touch surfaces are sanitized.
Step 5:
Reset the room-To help avoid cross-contamination, it's important that we finish cleaning and sanitizing a room before resetting it for the next guest.
According to the CDC, it's possible for someone to contract COVID-19 by touching a contaminated surface—like a doorknob or light switch—and the virus may live on some surfaces for several hours or even days. That's why it's essential to clean and sanitize frequently touched surfaces often, especially between reservations.
Highlights from our rental property cleaning checklist:
Dust all furniture, baseboards, ceiling fans, light fixtures
Wash and fold bedsheets and towels
Disinfect all high touch surfaces
Stovetop, oven, and fridge clean
Load and unload the dishwasher
Clean and disinfect countertops
We go above and beyond to make your space hospitable and impressive for visiting guests. Unlike corporate cleaners who use a rotational method, our thorough cleaners do a deep clean every time. At Capella Cleaning, we make cleaning upkeep on your rental vacation home easy and stress-free!
10 Point Disinfection
10.Stair Railing & Remote Control