Get Your House
Deep Cleaned

All The Time
Experience the full benefits and value of a spotless deep home cleaning. Why is Capella Cleaning the preferred cleaning service for Virginia Beach area residents? We are a military family-owned and operated cleaning company and we stake our integrity on the quality of our work. Fully bonded and insured, our friendly customer service and exceptional deep clean results make our services stand out above the rest!
About Company
We Know the Recipe For a Spotless House
Life is hectic and you already have enough on your plate. Between office
meetings, getting the kids to piano lessons, and picking them up from
soccer practice, you can barely find time to eat let alone clean!
Don't come home to a second job- life is too short to waste time and
energy cleaning your own home! Don't worry, we have the recipe for
success. Let Capella Cleaning clear up your schedule and erase your
stress with our routine deep cleaning services. You'll never miss a soccer
game or piano recital again!
Unlike other companies, we do not operate on a rotational
system.
We touch all parts of the house during each cleaning.
Our staff will pick up the toys, organize each space, and perform a
deep clean routine.
We follow a 50 point cleaning checklist.
Our expert team will cover every inch of your home from ceilings
to baseboards!
Hosting a party? Let us do all the prep and your home will look stunning.
We'll also deep clean and pick up all the after-party mess. Enjoy the full
benefits of a professionally cleaned space!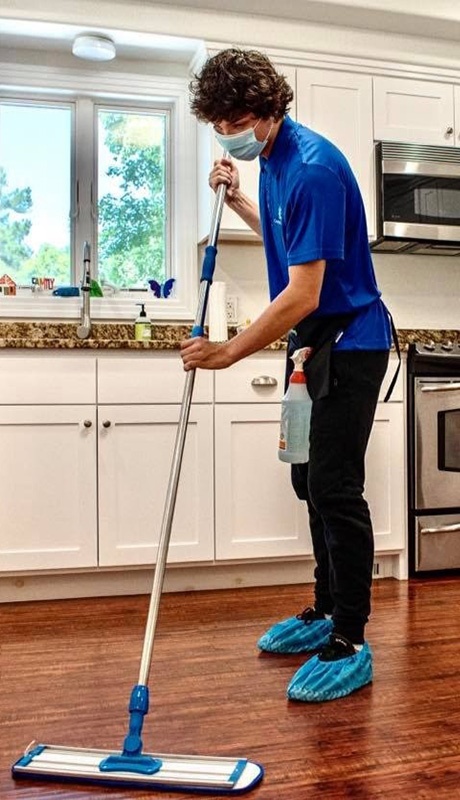 How Capella Cleaning Works
Experience Timely, Professional,
Thorough Cleaning Service
Services
Exceptional Quality
of Service
The proof of our hard work is in the results!
We take pride in offering full benefits cleaning and we stand behind the quality of our work.
We go above and beyond to organize, sanitize, and deep clean all areas.
Every room we service is double-checked before we leave.
Safety is our number one priority!
We use only the best Environmental Working Group (EWG) recommended all-natural cleaning products in your home.
These products keep your children and pets safe.
Our cleaners use only disposable gloves, dusters, shoe covers to prevent cross-contamination from house to house.
Vacuum cleaners and mops are always disinfected and cleaned after each house.
You can count on our exceptional quality of service to leave your house safe and clean!
Why choose Capella Cleaning?
Let The House Cleaning Experts Do The Job
We provide reliable deep cleaning services at the highest standards every time. Experience all of the Capella Cleaning benefits:
Our professional teams always use proper cleaning products on various surfaces.
Our cleaners provide punctuality you can count on. They always arrive on time, ready to work!
Face masks, shoe covers, and gloves are always worn by cleaning staff.
We disinfect all high touch areas before leaving your home.
Our Mission
Make your house not only clean but the healthiest place in the world!
Our Vision
Use green cleaning methods and avoid overuse of chemicals.
Our Work Ethic
Provide honest and reliable service that you can trust.
Our Values
Professionalism, punctuality, and superior quality work. Capella Cleaning is committed to friendly customer service, always being on time, and always doing our very best work.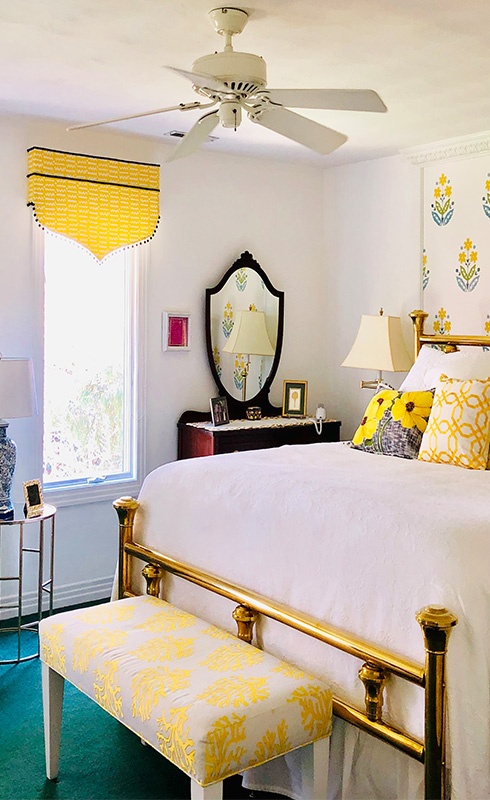 Testimonials
We Already Clean Your
Neighbor's House
Look no further for a professional cleaner. We are the premier provider offering full cleaning benefits to Virginia Beach, Norfolk, and Chesapeake residents. We already service many homes in your very own neighborhood!
"Capella Cleaning is great to work with, very responsive and easy to talk to. They listen and deliver. Not to mention trustworthy, which is rare. We are very happy with their cleanliness standards. I'd definitely recommend them to my friends."
"I highly recommend Capella Cleaning! They do a great job at a very competitive price. As a mom with little kids, I really appreciate that I don't have to clean up all the toys/books/kid mess before Terine comes. We've tried a few other services before and they all required the toys, etc. to be picked up before they arrived and when you have a three year old who likes to dump stuff on the floor it doesn't always stay clean! I also appreciate that they are friendly and clearly care about their interaction with you and doing a good job."
"Amazing cleaning company with very detailed and thorough cleaning! I love the quick response she had to my inquiries and the great communication. She did a fabulous job on my home, it had a smell that she was able to get out! I will definitely be using her business again and again. I highly recommend her and I am so happy that I finally found a reputable cleaning company I can trust!"
"I have been a customer since early 2017 and absolutely love this cleaning service. Not only is Capella Cleaning quick at responding to inquiries, they also do a magnificent job on my house. With 2 dogs that shed, a toddler that hides food, and a semi-pack-rat husband... I needed major help around my house. Having them come out and deep clean is really one of the best investments I make each month. It keeps me sane and allows me to spend my downtime with my family and not cleaning all the time. They find things to clean that I wouldn't even think of cleaning! I would (and have) recommend them to friends and family. As long as we live in the area, I will keep asking them to come back to help! They're THAT good! I'm so glad I found them!"
Military Discount at Capella Cleaning
Discounts For Military Families
At Capella Cleaning we want to thank our military families and we offer a 10% military discount on move-in/out cleaning.
As a loyal customer Capella Cleaning, you can maximize your benefits. We offer free oven and fridge cleaning once a year, and interior window cleanings once a year to weekly and biweekly customers- a total value of $250!
We are committed to exceeding our customers' expectations and offer a 24 hr satisfaction guarantee. Think we missed a spot? Report your complaint within 24 hrs of your original service and we will reclean the area for free!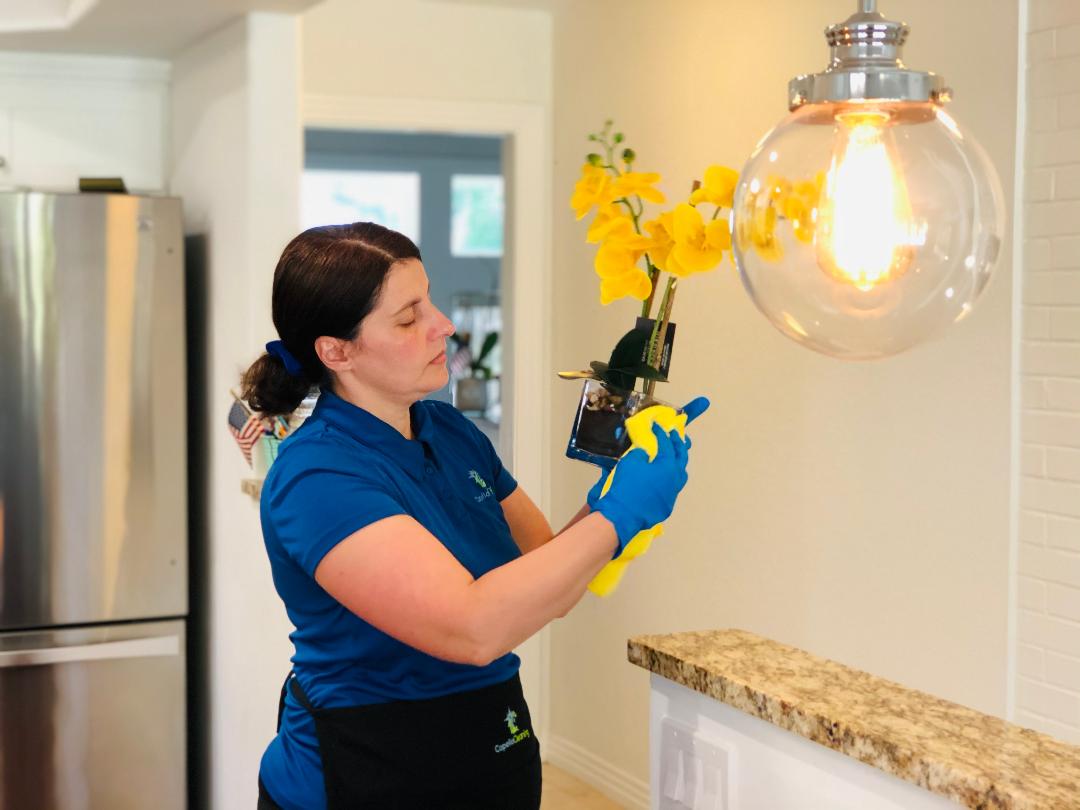 Be a part of hundreds
of happy families.
Capella Cleaning Blog
Learn more about the full benefits of using a professional cleaning service!
Subscribe
Join our subscription and get instant
updates

about

offers

and

discounts.